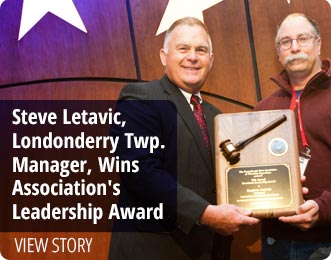 Londonderry Township is a rural community located in the Southern end of Dauphin County, Pennsylvania between the towns of Elizabethtown and Middletown. Currently consisting of 5200 residents and over 75 small businesses, the rural appeal has been maintained between the rolling hills and farmland.
Londonderry Township Announcements
Posted Wednesday, October 29, 2014
Thur., October 30th, 6-8pm
BOO! Trick-or-Treat in Londonderry Township is set for Thursday, October 30th, 6:00pm-8:00pm. Be Safe and Have Fun!
Posted Friday, October 3, 2014
Fri., October 10, 2014 6-7:30pm
Posted Wednesday, September 10, 2014
PA law provides that the deadline to register to vote is 30 days before each election.