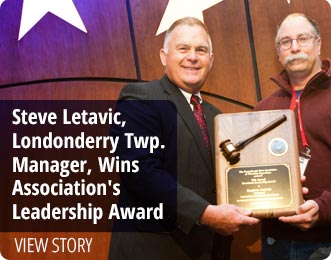 Londonderry Township is a rural community located in the Southern end of Dauphin County, Pennsylvania between the towns of Elizabethtown and Middletown. Currently consisting of 5200 residents and over 75 small businesses, the rural appeal has been maintained between the rolling hills and farmland.
Londonderry Township Announcements
Posted Wednesday, March 18, 2015
Sunset Park League
Regular and substitute players are currently being accepted for Londonderry Township's Bocce League for the summer. We have three leagues: one on a Monday morning and one on a Tuesday morning (begin at 9:00 a.m. in May and 8:00 a.m. in June, July and August), and one Tuesday evening at 6:00 p.m. The season begins May 4 and ends August 18. Interested persons can sign up as an individual, as a couple, or as a team (4 players). No experience is necessary. Bocce is an easy game to learn. For more information, call 944-6518.
Posted Friday, March 13, 2015
Mandated by EPA and DEP
Posted Friday, October 3, 2014
Fri., October 10, 2014 6-7:30pm