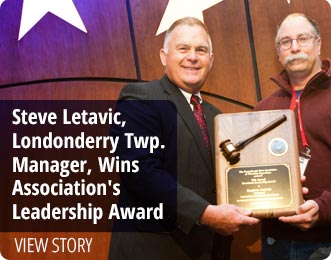 Londonderry Township is a rural community located in the Southern end of Dauphin County, Pennsylvania between the towns of Elizabethtown and Middletown. Currently consisting of 5200 residents and over 75 small businesses, the rural appeal has been maintained between the rolling hills and farmland.
Londonderry Township Announcements
Posted Tuesday, December 1, 2015
The Londonderry Township Planning Commission is currently seeking applicants to fill a vacancy on the Planning Commission. The Planning Commission meets the third Monday of every month at 7pm, unless there are no agenda items. The Planning Commission consists of five members and acts as an advisory committee to the Board of Supervisors in matters of land planning, subdivision, and land development. Each volunteer member serves a term of 4 years.
If you would like to be considered for this position please submit your letter of interest by December 16, 2015 to: Londonderry Township, 783 S. Geyers Church Road, Middletown, PA 17057 Attn: Steve Letavic or sletavic@londonderrypa.org
Posted Tuesday, October 20, 2015
Fri., October 23, 2015 6-7:30pm
Posted Tuesday, October 20, 2015
Helps Veterans & People with Disabilities with their Transportation Needs