Horseshoe League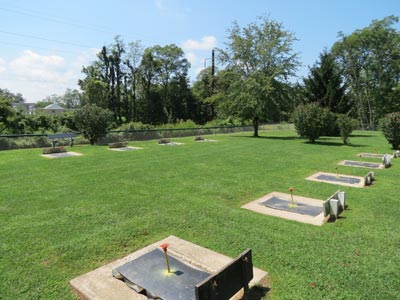 The Londonderry Horseshoe Pitching Association sponsors a league which runs from May through August. Games are played on Monday evenings at Sunset Park. Players play as a team made up of two people, but they keep individual scores to determine highest player. Any adult interested in participating may call Larry Lingle at 944-5120 for more information.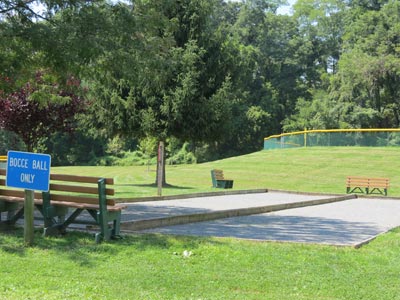 Bocce League
Londonderry Bocce Ball League
Bocce is similar to lawn bowling; however, it is played on official courts which are located at Sunset Park. The league has eight teams, four teams that play on Tuesday morning and four teams that play Tuesday evenings. A team consists of four persons, ages 16 years and up. If you're interested in giving bocce a try, please call Louise Morgan at 944-6518.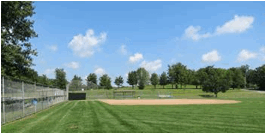 Londonderry Athletic Association
Sunset Park
Registration begins in January:
T-Ball & Baseball – Ages 5-12
Girls Slow-Pitch Softball – Ages 5-18
Girls Fast-Pitch Softball – Ages 14U and 10U
For more information, please visit our website: www.LeagueLineup.com/LAA
Boys/Girls Scouts

Boy Scouts
Boy Scouting, one of the traditional membership divisions of the BSA, is available to boys who have earned the Arrow of Light Award and are at least 10 years old or have completed the fifth grade and are at least 10, or who are 11, but not yet 18 years old. The program achieves the BSA's objectives of developing character, citizenship, and personal fitness.
The mission of the Boy Scouts of America is to prepare young people to make ethical and moral choices over their lifetimes by instilling in them the values of the Scout Oath and Law.
Cub Scouts (Ages 7 -10)
Boy Scouts (Ages 11 – 17)
Information on the Boy Scouts of America can be found at www.scouting.org or call Kevin Little at 944-1957 for information regarding the local Boy Scout Troops.

Girl Scouts
Girl Scouts of the USA is the world's preeminent organization dedicated solely to girls—all girls—where, in an accepting and nurturing environment, girls build character and skills for success in the real world. In partnership with committed adult volunteers, girls develop qualities that will serve them all their lives, like leadership, strong values, social conscience, and conviction about their own potential and self-worth.
Girl Scouting builds girls of courage, confidence, and character, who make the world a better place.
Daisy Girl Scouts (Ages 5-6)
Brownie Girl Scouts (Ages 6-8)
Junior Girl Scouts (Ages 8-11)
Girl Scouts (Ages 11-17)
Information on Girl Scouts can be found at www.girlscouts.org or call Lynn Goodling at 944-4216 for information regarding the local Girl Scout Troops.
G.E.A.R.S Bus Trips
For more information on GEARS bus trips or to register for a trip please call 367-0355 or go to the website www.getintogears.org.